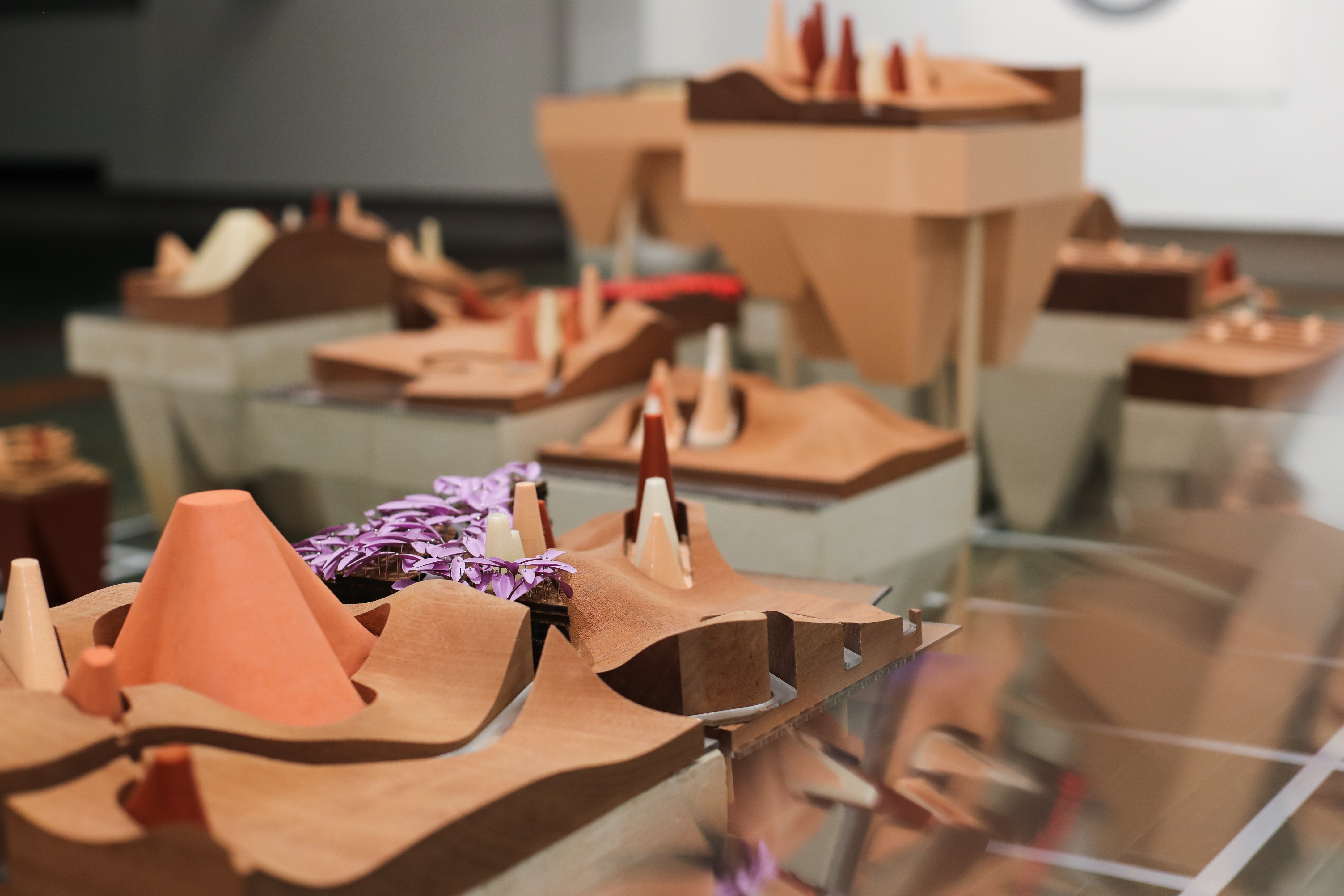 Cüirtopia: Soft Crash
12.03.22
March 12-August 14, 2022
@Museo de Arte Contemporáneo de Puerto Rico, San Juan, PR
"Cüirtopia: Soft Crash" is a project by Puerto Rican architectural designer Regner Ramos. By playing with fact and fiction; history and storytelling; legitimacy and conspiracy; documentation and blunders, Ramos reimagines how Caribbean territories, spaces, and buildings can be represented, through a postcolonial, queer lens. "Cüirtopia" exists across a series of sites and platforms: a web-based interactive map of LGBTQ+ spaces in Puerto Rico; a show and podcast in Radio Universidad; architecture courses at the Universidad de Puerto Rico; a film at the MAXXI Museum of 21st Century Art in Rome; a fictional story published on Instagram in real-time; and this exhibition at the Museo de Arte Contemporáneo.
"Cüirtopia" confronts architectural discourse by repurposing and queering the traditional formal languages of architectural documentation, representation, and design. The MAC's physical location in relation to a queer, urban circuit in Santurce positions the building as an alternate safe space for queer modes of spatial appropriation, cultural production, and artistic imagination. Rather than using this building as an empty backdrop for the project, "Cüirtopia: Soft Crash" writes the MAC into its very story, through a research practice called "site-writing". In this way, the MAC is conceived here as a vital agent in the Cüirtopia project itself: a co-conspirator whose very materiality and history is activated, challenged, and queered.
The MAC becomes a home for the local queer community, and the museum's very architecture is placed in direct confrontation with building's paradoxes: a 19th-century, Georgian style building—designed after English architecture—with an interior courtyard that links it to our Spanish colonial heritage, in the heart of a Caribbean island, in the nexus of a network of LGBTQ+ venues. As such, "Cüirtopia" confronts the complex architectural politics left by colonization and how these are responsible for the exclusion and the erasure of queer bodies and buildings from Puerto Rican history. A critique on violent processes of colonization, the project looks to archipelagic thinking, architectural modes of making, and boundary-pushing cartographic representations to carve a space for queer futures in the Caribbean. As such, "Cüirtopia" aims to insert LGBTQ+ spaces into Puerto Rico's architectural history, cultural infrastructure, urban memory, and political future.
The exhibition is funded by Flamboyán Arts Fund and the FIPI Award at the University of Puerto Rico Río Piedras Campus. It is creatively led by Regner Ramos, alongside his team of designers, researchers, and makers: Gabriela Ennich, Carlos Luis Ríos, Manuel Torregrosa, and Delgado de León, Michael Ortiz, Paula Stoddard, Adriana Rivera, María José Jiménez, Claudia Crespo, Christian González-Román, Brian Torres-Negrón, and the University of Puerto Rico FabLab.